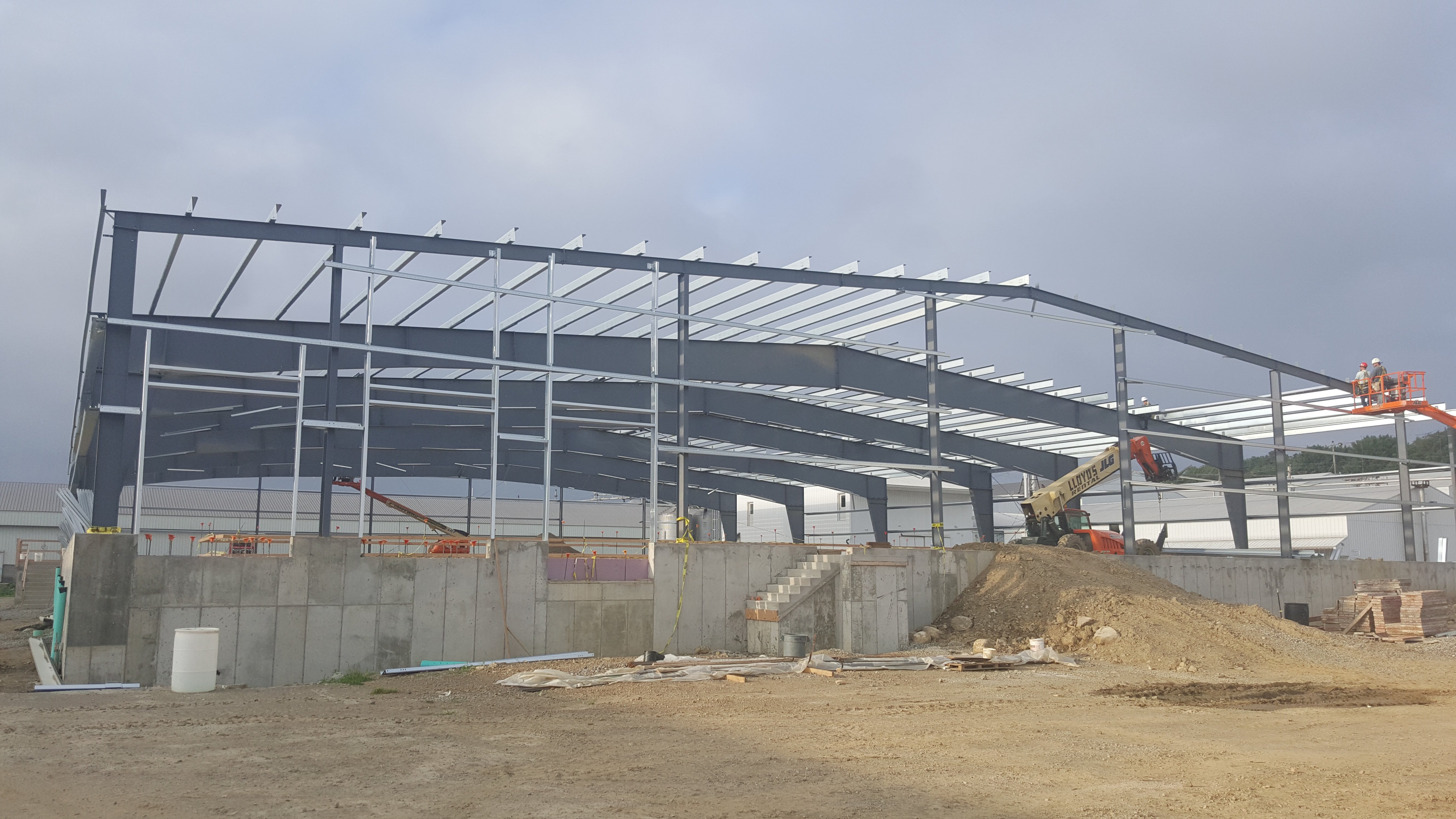 Associated Contractors is proud to be your local Butler® builder, but what exactly does that mean? Through every step from budgeting and design consultation, to complete construction management and permitting, we strive to offer you the best service available. Here are some of the top benefits of using Butler pre-engineered buildings and of being a Butler builder.
Being a Butler® builder allows ACI to offer sophisticated systems that provide clear, customized options from the beginning of the design phase all the way through the end of construction. Butler® offers conventional steel services for more conventional building options as well as 3D design capabilities that accurately display every adjustment and decision throughout the project. This keeps the project flexible while maintaining the ability to stay on schedule and meet deadlines.
They offer a daylighting system.
The SunLite Strip® daylighting system used by Butler® in companion with the MR-24® roof system can help slash your building's energy costs by up to 70 percent. When integrated with the control systems design, daylighting can reduce roof penetrations, field labor, and protect the roof's integrity. The prismatic acrylic dome technology can increase the amount of light let inside of the building earlier and later in the day by three times more than can be done with translucent panels. When you invest early in the right systems you're more likely to see major savings later, and the daylighting system can provide a return on investment in just three to five years.
The MR-24 roof system is top of the line.
The MR-24 roof system Butler® uses is the only standing seam roof on the market that has the full 180 degrees of the seam mechanically field rolled for weather tightness assurance. The Pittsburgh 360 degree double-lock feature is the tightest seam available and the same one used on beverage cans. Butler is the only building manufacturer to offer factory-punched structurals & panels. This attention to detail ensures perfect alignment every time and takes field installation errors out of the picture.
These roofs are also designed with movable clips that can accommodate roof movement caused by fluctuating temperatures. They are also made to handle additional blanket insulation thicknesses or the ThermaLiner™ insulation system for buildings that want to enhance their energy efficiency.
25-year coating warranty.
25-year warranty protection against chipping, cracking, blistering, and peeling is standard for the finish on every painted wall & roof panel on a Butler® building. Their Kynar 500® And Hylar 5000® finishes come in several colors that meet the standards for reflection and emission that establishes them as "cool roofs" according to the energy codes. Cool roofs help reuse energy used to cool a building by lowering roof temperatures and managing the heat island effect that can contribute to the formation of smog in urban areas.
Taking the time to invest in quality partnerships and products now will ensure your building thrives for years to come, offering you peace of mind now and saving you money in the future. At ACI, we choose to be a Butler® builder because we want to offer all of the benefits we would insist on having if we were designing and constructing a building for ourselves.
Thinking about how to approach your next construction project? Contact an expert to learn more about how a partnership between Associated Contractors and Butler Manufacturing™ can tackle your next project.
---