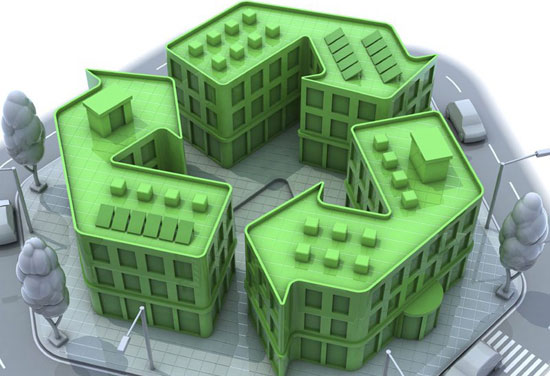 Everything we do has an effect on the environment. This includes the construction and enjoyment of new buildings. Green building is an effort by designers and builders to create buildings in a way that enhances the positive impact construction has on the environment. Let's talk about some of the benefits of constructing an eco-friendly structure, or green building.
Reduced Greenhouse Gas Emissions
Buildings in the United States are responsible for nearly 40% of the country's CO2 emissions, which is more than both the transportation and industrial sectors. LEED-certified (Leadership in Energy and Environmental Design) buildings reduce emissions by 34%, according to the US Department of Energy [1].
Utility Efficiency
LEED-certified buildings have been shown to consume 25% less energy and 11% less water than non-green buildings*. By installing systems that enable the purification and reuse of water, green buildings can use other sources, like rainwater, in order to reduce waste. Additionally, solar panels and specific window designs are used to increase energy efficiency and enhance natural lighting.
Reduced Maintenance Cost
By creating systems that use energy and water efficiently, companies can cut down on the amount of maintenance buildings require over the years. More natural light means a cheaper electric bill, and recycling water reduces the water bill. The initial installation of these systems might cost more in the beginning, but the savings on utility bills and maintenance fees will add up quickly.
Employee Health Improvement
Companies trying to cut back on their carbon footprint are more likely to use and provide materials that are safer for the people who inhabit green buildings on a daily basis. They avoid using plastics that are made with carcinogens that increase cancer risk and decrease air quality. Research also shows that employees with windows in their offices get almost an hour more sleep every night*.
Enhanced Indoor Environment
By using windows that increase the amount of natural sunlight that enters the building, green buildings use less artificial light, which reduces strain on employees and increases endorphins. Lower CO2 emissions and better ventilation always result in better air quality within the building that can potentially increase alertness and performance [2].
Lower Material Cost
By using recycled and reusable materials, green building companies can both reduce waste and lower the cost of materials used in construction. Some of the higher quality materials required to implement energy saving practices might cost more up front, but they will last much longer, thereby increasing long-term savings. Plus, eco-friendly buildings often use fewer materials overall in order to increase efficiency.
To learn more about how to make your next project a green building, contact an expert at Associated Contractors, Inc. today.
[1] https://new.usgbc.org/press/benefits-of-green-building