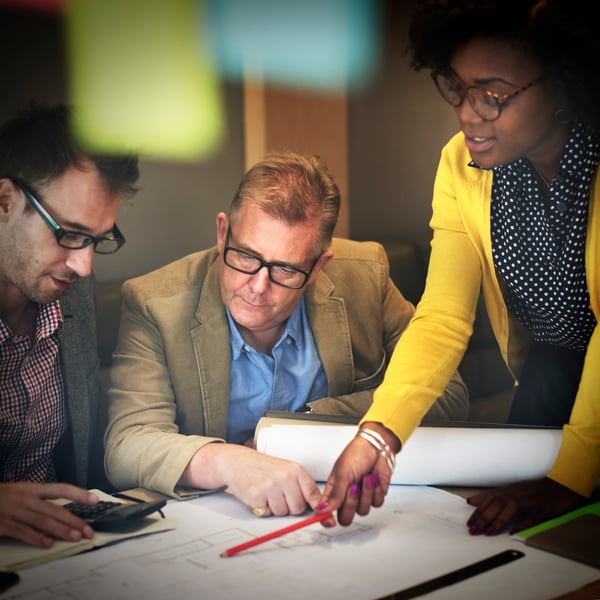 When embarking on a new building project, selecting a design-build firm is the first, most pivotal step toward building a trusting partnership for design and construction. Once you choose your partner for this project, the next important move you will make is your initial meeting. This is everyone's opportunity to establish expectations, and align on all aspects of the project. Preparing for this first meeting can be overwhelming, so here are five things we recommend having prepared so that you can gain the most from this encounter.
Do your location homework.
Scout out the area you plan on placing the structure and gather any important information your design-build partner would need to know up front. If there are surveys available, any known utility locations, or any other glaring things about the land and its surroundings, be sure to bring those details with you. If the design-build firm can familiarize themselves with the area, then their initial to-do list can be ironed out earlier in the process.
Come with a clear vision.
Are you adding on an extra space for a new process, or creating a brand new corporate structure? Either way, come to the meeting prepared with a vision of exactly how you see the finished product. Be ready to discuss the details of what you have in mind, from size requirements to the number of loading docks, and exactly how you plan on using this new space. The more your design-build firm understands your end goal from the beginning, the smoother the journey will be. Inspirational photos are always a plus.
Deliver any existing drawings.
As a companion to scouting out the project's location, it's helpful to provide any drawings available of an existing structure. If you are constructing an addition or renovation to a building, your firm will want to learn as much as they can about the foundation with which they are working.
Decide on major budget details.
The budget is one of the most vital parts of a project that needs to be set it stone as early as possible. Align with your design-firm on the details of what your must-have qualities are, and bring a wish list with you that you can prioritize together. If you have numbers in mind when you come to the meeting, your design-build firm can help you iron out the quality levels of specific elements that are available within your budget.
Research special requirements.
Speaking of budgets, make sure you have prepared any special requirements you would like to add to your project that might affect your bottom line and impact the timeline of the project. If you intend on developing a green building, make sure to mention this to your design-build team as material selections and pricing of said materials will impact your budget. Additional specialty items such as cranes, machine bases, or particular lighting and sound levels should also be communicated at this initial meeting so that you and your design-build partner can plan them together.
For more information on the design-build process, or to speak with an expert about your next project, contact George Ray at Associated Contractors, Inc. today.