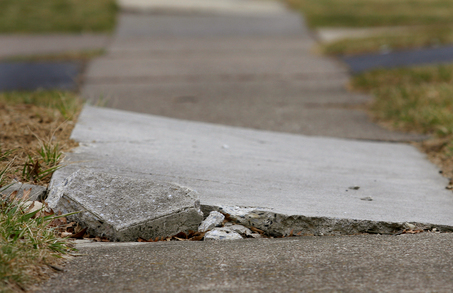 Proper building maintenance is crucial to the success of your overall facility. Not only is the physical structure important for the overall operations of the company, but the structure is also a large financial investment that has the ability to provide comfort and functionality for years to come. Maintaining your building ensures that your facility remains a safe, healthy and clean place for your employees and business to thrive in.
Benefits of proper building maintenance.
Taking the time for proper building maintenance will keep your building safe, save you money and improve the overall longevity of the structure. Consider the following:
Helps you save money. Having a scheduled plan for periodic maintenance is much cheaper than emergency maintenance. The periodic maintenance ensures that you are operating under safe conditions and avoiding potentially costly problems.
Mitigates hazards. Proper maintenance helps ensure that potential hazards are limited. This leads to a much safer environment for everyone involved. And a much safer, sustainable future for the building.
Improves overall experience. A properly maintained building provides a better impression to your customers of the type of business you run. It reflects caring management, professionalism and a sense of overall safety. It also gives your employees more pride in there place of employment and greater job satisfaction.
Regular inspections can take time and energy away from your business. At ACI, we are skilled at taking care of this for you. We work with you to schedule routine inspections and then perform the necessary precautions and/or projects to preserve the integrity of your facility.
Interior Concerns for Building Maintenance
Interior building maintenance concerns can stem from minute, cosmetic projects to substantial foundational projects. Some examples of this are:
Concrete floors & joints
Machine foundations
Noise and sound transmission
Wall casing & base, corner guards and wall guards
Cabinetry and countertops
Drywall finishes and painting
Acoustical ceilings
Floor finishes


Exterior Concerns for Building Maintenance
The exterior concerns to consider when doing building maintenance can range from structural to weather damage prevention, such as:
Steel doors, frames and hardware
Vinyl and steel siding
Gutters and downspouts
Snow guards
Concrete sidewalks, steps, ramps and curbs
Catch basins and trench drains
Asphalt parking lots
Loading docks & equipment
Pride in the work that we do.
At Associated Contractors, we offer unprecedented overall building maintenance throughout the region. Over the years, we have established long-standing relationships with companies in the area. They trust us to look after and maintain their facilities so they can continue their day-to-day operations and do what they do best. We take pride in our lasting relationships and are always working to make sure their facilities are in tip top shape.
We stand by our word
Having a company you can trust will ensure that your worries about building maintenance are mitigated. We at ACI are committed to supporting your company's long-lasting success. It's the assurance that you need to know that we are going to follow through and stand by what we promised you from the beginning. To learn more about proper business maintenance and how we can help you, contact us today!
---