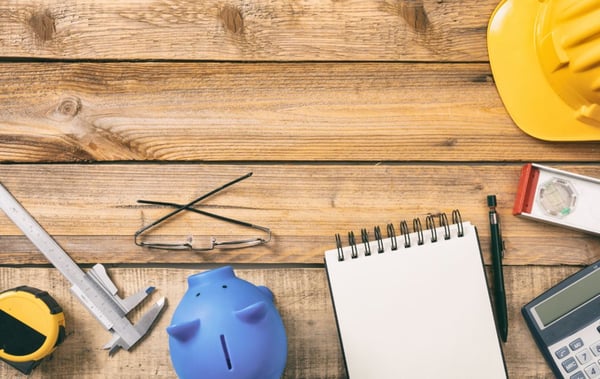 At the conception of any major construction project, before anything else can be determined, the budget must be thoroughly thought through. The budget helps to establish the allotted amount of money that will be spent on a specific project. The project budget can be established by comparison of similar projects, a preliminary analysis of what will be needed for the project, and an assessment of your projected income and expenses throughout the duration of the project. Establishing a comprehensive budget is imperative to all construction projects, ranging from remodeling to completely new construction.
Basic budget considerations.
When beginning to construct a feasible and realistic budget for your project there are many factors to consider. From the hard costs, which include excavation and site preparation, plumbing, electrical, HVAC, and so on, to the soft costs, which include land costs, land surveying, governing body compliances, the budget preparation process may seem intimidating. Utilize the help of a seasoned professional to lead you through the process. The total project cost for a typical commercial or industrial building project include:
Land costs
Legal fees
Survey costs
Project financing costs
Government fees
Architect/engineer fees
Various consulting fees
All direct costs, including site development and building construction
Contractor's costs, including general conditions
Contingency for probable scope changes
Furniture, furnishings, and equipment
Other costs depending on the project type and location
A contractor or developer, such as ACI, who has built similar projects can help you estimate cost. When initially approaching the professionals, use this as a time to understand their services, as well as match up your expectations with what they offer. This is also the time to share your overall goal and budget. The more clear and concise plan that you have will assist with aligning your desires with if and how the contractor moves forward with the plan that suits everyone.
Attention to detail.
The rule of thumb that we follow at Associated Contractors Inc. is the closer one gets to the source of costs, the more accurate the estimate will be. By focusing on every detail of the project and all options and scenarios that can arise, we know that having the answers up front can ensure that we stay within the comprehensive budget.
How we can help you.
With our construction management services here at Associated Contractors Inc. your project will be managed with the utmost organization, critical thinking, and overall industry expertise. Our seasoned team of industry specialists can guide you through the budget and planning process, as well as provide suggestions. Contact one of our specialists today to start planning your future projects.
Be sure to check out other topics in this series:
Expansion Checklist Part 1: Preconstruction Considerations
Expansion Checklist Part 2: Bidding Process vs. Design Build
Expansion Checklist Part 4: Selecting Your Project Team
---