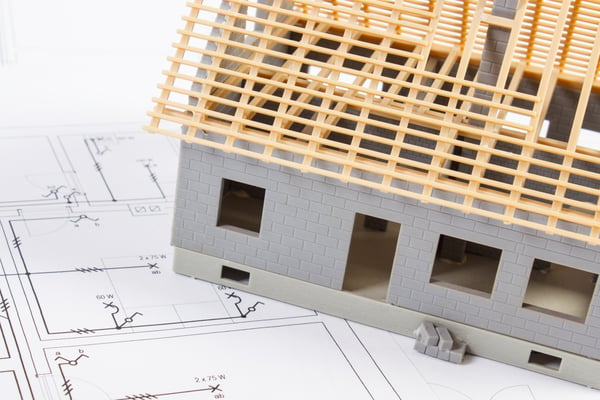 Expansion becomes a necessity when the daily business operations are too crowded and inhibited by the space in which the business occupies. Over time, your business may have increased needs, added multiples of equipment to handle product demand, overflowing storage space, and lack of parking for employees and customers. This poses a problem, with a few overwhelming and extensive solutions.
When you own a business and occupy a commercial space, expansion becomes a need when your business growth is overrunning the space in which your operation occupies. Knowing your options can help you plan ahead for the future. Options to consider when thinking about expansion:
Expand on commercial space that you own.
When you have your own commercial space, the amount of space that you occupy can affect and limit your business. Owning the commercial space that your business is in allows you to manipulate the circumstance however you please. While the idea of expansion may seem unattainable, working with a contractor can help. Through our Design-Build method, you will work exclusively with a single, responsible entity throughout the entire process. We will meet with you to discuss your needs and concerns and then look over the space and offer a plan of action. Working directly with you, we are able to assess your needs and find all possible solutions based on your time frame and budget.
Purchase commercial space instead of leasing.
Leasing space can sometimes feel limiting, especially if you have the desire to expand or renovate your current space. Leasing takes away your creative freedom with the space that you occupy. Depending on your lease, you may be allowed to make some changes, but usually taking on the responsibility of the costs. That may not be ideal for you, especially if you're unsure if you'll be in the space long term. It's frustrating to invest in a facility that you don't own.
Since you need to expand, your business must be prospering. Which means you may have the ability to purchase or build a new facility for your business. This option allows you to keep investing in your business and obtaining another asset.
Remodel the commercial space that you own.
If you currently own the space in which your business occupies, you always have the option to remodel that space to better suit your needs. Even though you may not necessarily want to add square footage on to the existing facility, you may have the ability to simply rearrange the space to better suit your needs.
Whether you are interested in remodeling the commercial space that you own, are looking to expand on to what you have, or are wondering if leasing is your only possibility, there are many options to help your business reach its full potential.
How We Can Help
As your Design-Builder, we promise to manage your project from start to finish with trusted quality, time-driven results and no hidden or unexplained costs. We're here to not only help with the planning and implementation of the physical project, but with our past experience, we have the knowledge to keep your company open during expansion. We're here to help make the expansion process as seamless as possible for you.
Do you catch yourself wondering how to handle an expansion project like this while maintaining your daily business operations? Don't let that hold you back from the possibilities for your space. Not sure where to begin or if expansion is even a possibility for you? Reach out to one of our specialists at ACI today to learn about our experience with commercial expansion and let us guide you through the process.
---