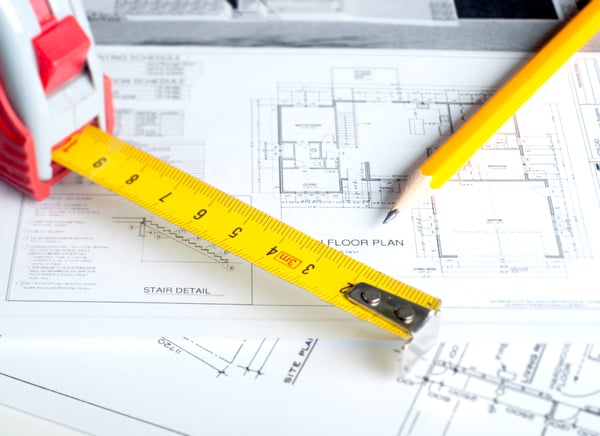 Before beginning any project, laying the groundwork is crucial. The groundwork, also known as preconstruction, helps generate and coordinate the entire project and all resources required. Many individuals are involved and work cohesively to create a thorough plan that will prepare the client and the construction team for a successful project.
Preconstruction takes time. And, if the time is well-spent upfront, these initial efforts can pave the way and mitigate issues throughout the construction process. Learn more about who is involved, what is established and why designating ample time for preconstruction matters up front and in the long run.
Who is involved in Preconstruction?
At Associated Contractors, the preconstruction planning process begins with comprehensive communication between the client and our project management team. Our team meets with the client to learn about their definitive objective and answer any questions they may have. This line of open communication ensures that we are fulfilling the client's vision.
Once the client's vision is communicated, we can then implement our systems and determine the most effective way to navigate through the project. In this phase, we will also work with an architect and several of our top subcontractors. By using our established systems we are able to guide the client through every step of the process and provide detailed information to make informed decisions. This communication remains consistent throughout the duration of the project.
What does Preconstruction entail?
After speaking with the client, and reaching a comprehensive understanding of their vision, we can then begin to address the cost, scope, and schedule for the project. Creating this transparent communication assists with time management and saves resources throughout the duration of the project.
The preconstruction phase allows the contractor to also address the following:
• Identify potential problems and determine solutions
• Design a preliminary schematic
• Define a realistic budget
• Recommend and determine material and equipment
• Establish green building options
• Evaluate land conditions and existing utilities
Why is Preconstruction necessary?
At ACI, we pride ourselves on attention to detail in our preconstruction process. A thorough evaluation of the task at hand and everything needed to complete it helps ensure the task can be accomplished within the client's timeframe and budget. The preconstruction phase provides a smooth beginning and overall process for the construction phase. Planning ahead helps to mitigate potential problems, wasted money and time.
ACI works diligently to plan ahead and prepare in the preconstruction phase for each individual project. Contact us to learn how we can start planning for you!
---